Compassion Cultivation Training (CCT™)
8-week course developed at Stanford University
CCT™, 8-weeks course developed at Stanford University 
2024 Jan 17 ~ Mar 6 Wendsdays 8~10 pm (online)
2024 Jan 20 ~ Mar 16 Saturdays 2~4pm (Gugi-dong MindSpace)
We start our reading group for Seung-Seop Kim's Responding to the Suffering of Others.
Understanding and healing trauma at the root of our deepest wounds with insights from Dr Gabor Maté, a documentary seen by 6 million people in 230 countries around the world ( Korean subtitles available)
CCT™ is an 8-week program developed at Stanford University with insights and techniques from psychology, neuroscience, and contemplative practice. The course integrates evidence-based meditation techniques, interactive discussions, and lectures, as well as real-world exercises to put learning into practice. 
CCT™ is taught worldwide and offers practical skills, tools, and knowledge. As a graduate, you establish the habit of relating to yourself, others, and the world around you from a place of greater understanding, joy, and purpose. 
The circle of compassion begins with ourselves. 
Throughout the course, we help you lean into challenges, build the courage to take compassionate action, manage your emotions, and develop your resilience to prevent empathy fatigue.
Every Week We Will Meet LIVE For 2-Hours
Launching our eight week journey with an overview of the program. Share our aspirations and intentions for enrolling as a community. We'll define compassion and its components: awareness, being emotionally moved by suffering,having a wish to see the relief of that suffering, and being motivated to respond to suffering. We'll discuss and introduce compassion as an 'unfolding process' and engage in a guided focus meditation to help settle the mind and clarify intentions.
The content of this class guides the participants to recognize the obvious and more subtle experiences of love and compassion, both physically and psychologically. Guided practice in this class will deliberately evoke feelings for a loved one. There will be small group breakout rooms (voluntary) to share and explore experiences of loving kindness practice.
This class will focus on developing a mindset that supports a sense of warmth, tenderness, acceptance, and a deep sense of concern for yourself. Connecting with your own feelings and needs and learning to relate to them with compassion can be difficult for many people. In this class we explore the obstacles to self-compassion and learn why this is the foundation of being able to genuinely develop compassion for others. There will be guided meditation practices and open group discussion.
Building on the previous class, skills of self compassion in this class focus on the importance of holding positive feelings such as warmth, appreciation, joy, and gratitude towards yourself. Recognizing and celebrating your own positive qualities increases the capacity to see the best in others as well. This class introduces reflections to help you delineate and clarify your own personal values that bring happiness and make life meaningful.
This class is intended to deepen your recognition of the basic sameness of self and others. All humans have fundamental aspirations to attain happiness and overcome suffering. Guided practice and small group exercises help you enhance your ability to see and feel the perspective of others. This is done progressively, beginning with a loved one, then moving to a neutral person and from there to a difficult person. We'll reflect on and deepen appreciation of interconnectedness, and develop gratitude towards others, understanding that they support our survival and flourishing.
Expand the circle of one's concern to embrace all of humanity, simply through the deep recognition that, 'just like me, all others wish to achieve happiness and overcome suffering'. This class includes discussion and strategies to manage difficult emotions that can arise with compassion. We will discuss empathy fatigue and how to address burnout when offering compassion to others. The principle that developing and deepening feelings of dedication and commitment will bring more energy to the practices of compassion.
Building on the topic of the previous week, we'll continue to explore extending compassion to others, including adversaries. We will discuss the tribal mindset and "us vs. them" thinking. We'll highlight the importance of developing wise compassion and discernment when addressing and acting on social justice issues (i.e. implicit biases/ 'othering' ). Guided practice in the Tibetan meditation known as Tonglen will involve visualizing "taking away" the suffering of others and "giving back" happiness, joy, and well-being.
This class will explore different understandings of altruism and the drive to do something about others' suffering. The meditation for the final week is an integrated practice that combines the essential elements of all the preceding steps into a holistic compassion meditation. We will review and practice with commitment and dedication so that you can continue integrating compassion into daily life, and in so doing, connect with and sustain your own sense of purpose and meaning in life.
Student's Who Take This Course Will ...
Understand compassion from the points of view of the Tibetan Buddhist tradition and the recent research of Science.
Explore compassion as an innate human capacity and as an unfolding process.
Practice self-awareness and concentration to support compassion for self and other.
Explore methods to overcome obstacles to self compassion and compassion for others.
Learn and practice meditations that evoke warmth, appreciation and interconnectedness.
Harness feelings of compassion that strengthen a sense of meaning and purpose in your life
Earn your course Certificate of Completion (must complete 6 weeks minimum. issues by Compassion Institute)
Steps To Foster Well Being In Daily Life...
Attend weekly 2-hour class with lectures, discussions, and interactive exercises
Practice daily meditations that progress from week to week
Complete "homework" to help you move new practices into long-term habits
Seona Gwon, PhD, is a South Korea and California based International Dharma Instructor, certified by the Jogye Order of Korean Buddhism. Dr. Gwon is a certified CCT™ teacher and Mindful Self Compassion (MSC) facilitator, teaching in both Korean and English. For 15 years, Seona was an Instructor at Joongang Sangha University, the primary buddhist university in Korea for monks and nuns, also taught in the graduate school of Dongguk University's Buddhist Department, and at the International School of Buddhist Studies (ISBS). As a producer, she brought the Zen Master, Thich Nhat Hanh to South Korea in 2003, and Zen teacher Norman Fischer in 2017. Seona has a PhD in Buddhist Studies. She has been a practitioner of Korean Zen (Seon) since childhood. Her central path is developing and deepening her own compassion and then manifesting it in life and action in the larger world.
CCT Certified Teacher, MSC(Mindful Self-Compassion) Certified Teacher

SCHC(Self-Compassion Training for Healthcare Communities) Certified Teacher

Completed a full course in Trauma-Sensitive Mindfulness Training

Completed the MBCL(Mindfulness-Based Compassionate Living)

Doctor of Buddhist Studies, Dongguk University, Doctoral Dissertation, "Research on Modern Secular Compassion Meditation in the West"
CCT 8-weeks Registration Information
Fee: \480,000
Discount for early-bird and re-taking

10% discount (432,000 KRW): early bird until Dec 31, 2023
50% discount (240,000 KRW): re-taking 8 weeks course

Scholarship: if you need support, please apply to cctocean@gmail.com.
Account: KOOKMIN BANK 760-21-0380-880 (Name: 권선아)
Refund rules:

7 days before start: 100% refund
6 to 1 day before start: 50% refund
After start: 0% refund

Registration closing
Enroll : bit.ly/cct2023new
CCT Intensive Registration Information
Fee: \180,000
Discount for early-bird and re-taking

150,000 KRW: early bird
20% off 8-week enrollment after completing the intensive

Scholarship: if you need support, please apply to cctocean@gmail.com.
Account: KOOKMIN BANK 760-21-0380-880 (Name: 권선아)
Refund rules:

7 days before start: 100% refund
6 to 1 day before start: 50% refund
After start: 0% refund

Registration closing
Enroll : bit.ly/cct2023new
Sessions will be held every Tuesday from 8:00pm – 10:00pm or Saturday from 10:00am – 12:00 noon GMT+9. Each class is scheduled for 2-hours.
Yes, Seona is available to answer your questions in between classes via cctocean@gmail.com
Due to the interactive component of this course, the sessions will not be recorded. However, you will have access to a website that includes: meditation practice recordings, readings and reference materials, real-world assignments for practicing compassion.
The CCT™ course is designed to support anyone who wants to explore and practice compassion for themselves and improve their relationships with others.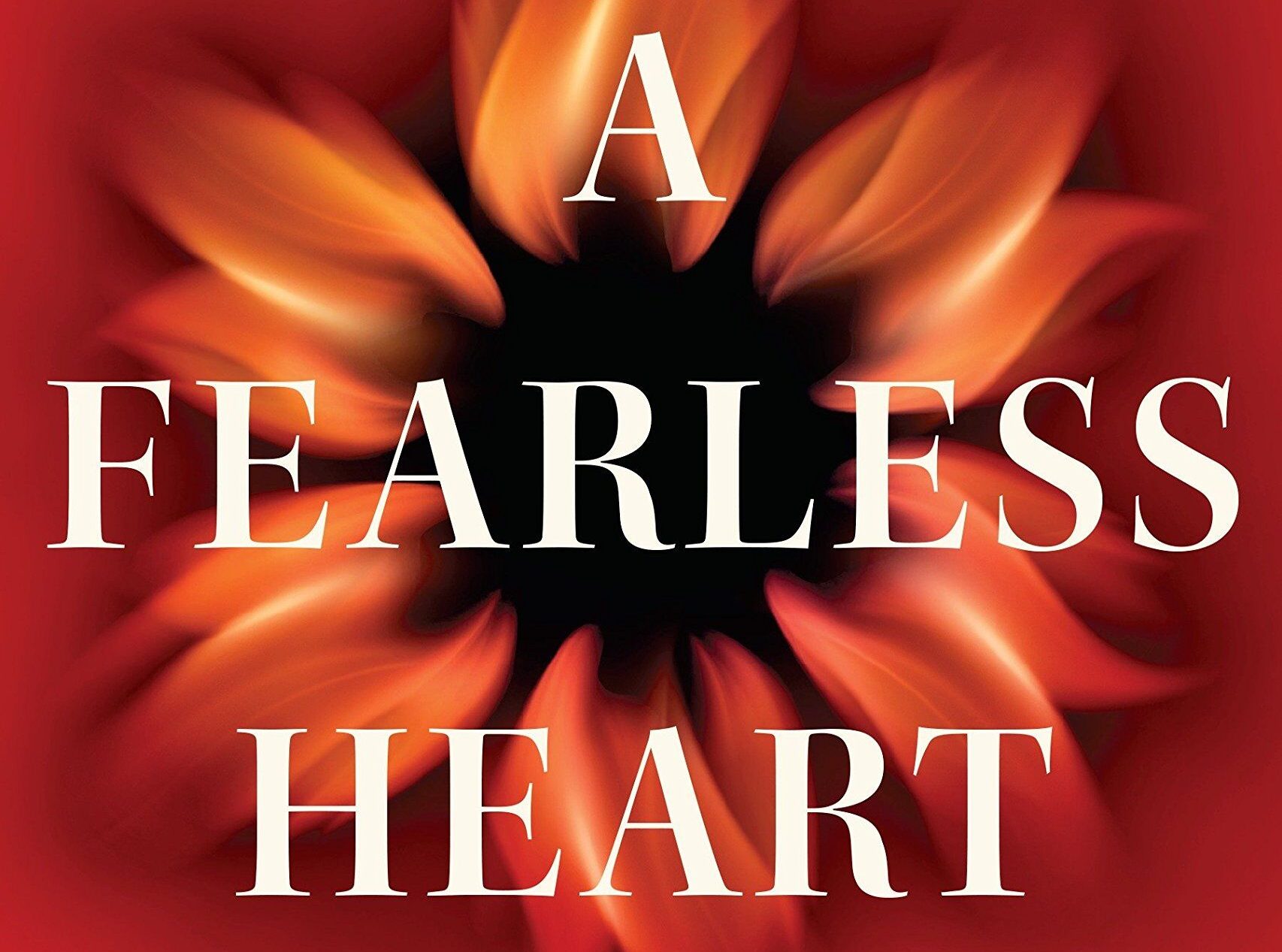 The Buddhist practice of mindfulness first caught on in the West when we began to understand its many practical benefits. Now Thupten Jinpa, Ph.D., introduces a practice with even greater life-changing power: compassion. Based on the revolutionary course in Compassion Cultivation Training at Stanford that Jinpa helped to create, A Fearless Heart shows us that compassion can be a path through suffering, a key to robust health, and even an effective way to reach our goals.
 
Yet we fear compassion. We worry that if we are too compassionate with others, they will take advantage of us, and too much self-compassion will make us slackers. Pulling from the latest Western research as well as traditional Buddhist psychology, Jinpa offers simple daily practices that will help readers train their compassion muscle for a greater meaning, connection, and fulfillment.
'37 Years with His Holiness the Dalai Lama, Thupten Jinpa, Speaks on Compassion' Public Lecture Thupten Jinpa, Ph.D. has been the principal English translator to H.H. the Dalai Lama since 1985, and has translated and collaborated on numerous books. Jinpa is the main author of Compassion Cultivation Training™ (CCT™) developed for Stanford University in 2009.
Conversation with Arturo Bejar, facebook; Thupten Jinpa, Center for Compassion at Stanford; and Dacher Keltner, UC Berkeley, at Wisdom 2.0