Living Meditation
2023. 10. 5 ~ 11. 9 Thursdays 7:30 ~ 9:30 pm (6 weeks)
The Zen Lens
2023. 11. 16 ~ 12. 21 Thursdays 7:30 ~ 9:30 pm (6 weeks)
StreetZen is a secular living meditation practice, which means that StreetZen is both a way to meditate and a way to live life. Meditation becomes Life. Life becomes meditation. StreetZen practice is a creative act that transforms perception and experience, revealing the wonders and beauty of interconnected living. 
StreetZen puts a lot of focus on acquiring the Zen Lens, usually called 'right view' in Zen. Because when we keep our old views of life and try to practice Zen, we create more conflict, internally and with the world. However, when we let go of old views and acquire the Zen Lens, transformation is already there, in the direction of insight, freedom, joy, healing and compassion. The Zen Lens is an essential component of Zen practice.    
With Zen practice we can live life with presence, openness and curiosity, relying on the insights and skills of a living meditation practice. We can connect, understand and transform. 
Zen is instructions for the practice of transforming perception and experience. Zen practice is applying those instructions to all experience, without exception.
The Three Factors of StreetZen
StreetZen practice relies primarily on Three Factors: Zen Lens, Active Awareness, Not Knowing.
A corrective for our deluded perception. It is an instruction on how to see experience, how to understand experience, how to respond to experience, and how to cultivate the experience of insight. The instruction is to acquire and deepen the direct experience of Zen Lens, not merely the conceptual understanding of Zen Lens. Acquiring and fully integrating the Zen Lens is essential for Zen practice.
Awareness in the flow of experience, the flow of now, free from attachment and separation. Awareness is always there, but it fades into the background and becomes passive when thinking is dominant, and when distraction, delusion, attachment and aversion are present. Active Awareness is necessary to know what is happening and to know if the Zen Lens is present. Further, awareness is a rich ocean to explore in practice, as it has no center and no edges–only clarity and connection.
The practice of dropping attachments to knowledge, identity, memory, opinions, judgments, labels and expectations, and instead becoming intimate with whatever is arising in the flow of now. It is the dropping of separation in experience. It is inclusive of whatever or whoever is there. It is prior to knowing. It's the practice of non-duality.
Each of these factors is transformative. Together, their transformative effect strengthens and deepens.
StreetZen is a secular, highly-focused and practical approach to creating and sustaining a transformative Zen Meditation practice within daily life activities and experiences. We usually live our lives in a small claustrophobic box. It is a limited and painful experience. A living Zen practice dissolves the box and opens our mind to the spacious reality of life.  
In class, we apply the core StreetZen teachings– Zen Lens, Active Awareness and Not Knowing– to all questions, discussions and problems. We learn how to see our life, problems and obstacles from a Zen point of view; we learn how to ask our questions from a Zen point of view; and we learn how to explore and understand all life experience from within the Zen point of view. This habit and practice transforms perception and experience, healing suffering and revealing the limitless wonders and joys of life. 
One-on-one private zen coaching is available at MindSpace or online.

Inquire for Zen Coaching. 
mindspaceonline@protonmail.com 02 379 2202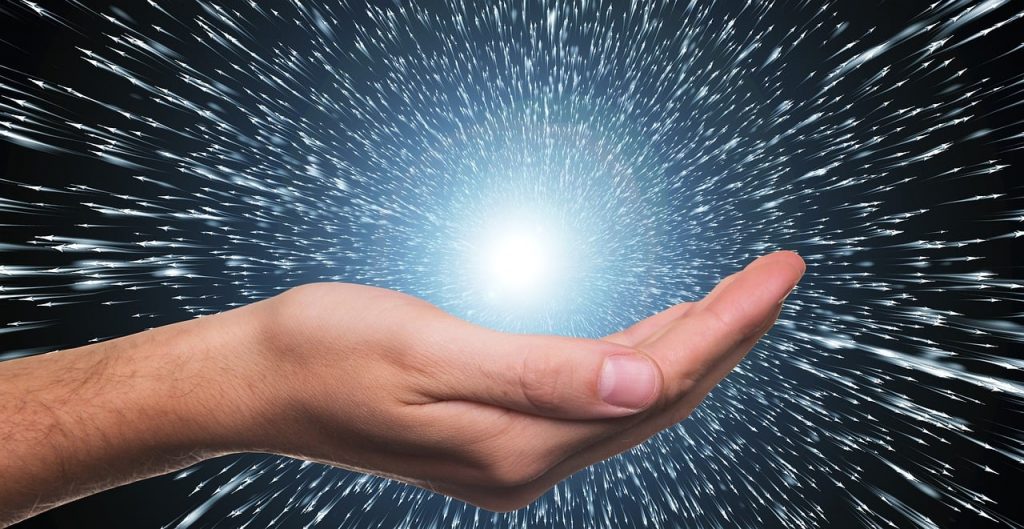 (StreetZen &  Empathy&CompassionInstitute)
Presents:

Living Meditation
🌳🌳🌳 A class in ENGLISH 🌳🌳🌳
Co-taught by John Beaudry and Seona Gwon
To celebrate the opening of our new home, MindSpace, John Beaudry and Seona Gwon PhD will co-teach this class on bringing meditation practice into daily life.
Meditation becomes Life
Life becomes meditation
Expanding Awareness and Compassion
Box life becomes spacious
The Clarity of Interconnected Living
▶ Dates: 2023. Oct. 5 ~ Nov. 9 Thursdays 7:30 ~ 9:30 pm (6 weeks)
▶ Location : MindSpace(#203-B, Yojin Sherei 110-1 Gugi-dong, Jongno-gu, Seoul)
▶ Detailed Schedule
Week 1(10/5) – MindSpace: Our method for developing a living meditation practice
Week 2(10/12) – Life View: How to look at life and understand what you are seeing
Week 3(10/19) – Clear Awareness: Meeting life fully in the present moment.
Week 4(10/26) – Emotions: Developing ability to handle strong emotions.
Week 5(11/2) – Communication: Deep Listening and Mindful Speaking.
Week 6(11/9) – Society: How to use your practice
to cope with the challenges of modern society and also live a full and unique life
▶ Class Format
Lecture
Q&A
Dyad exercise
Discussion and sharing experience
▶Registration: Fill out the google form( forms.gle/GuTui1FXaAqdXTdd8 )
deposit the fee to the bank account below
▶Fee: \200,000 (Kookmin Bank 760-21-0380-880 Gwon Seona)
▶If you sign up for both classes at the same time, you'll receive a discount. (\340,000)
▶Inquiry : mindspaceonline@protonmail.com 02-379-2022
▶Directions: MindSpace #203-B 110-1 Gugi-dong, Jongno-gu, Seoul
Teachers: John Beaudry and Seona Gwon
John taught at Gamidang for more than 10 years, beginning in 2011. John also was an instructor for many years at the primary university for Korean buddhist monks, Joongang Sangha University, in Korea. He also taught for four years in a special training school for Buddhist nuns at the International School of Buddhist Studies. John created StreetZen as a secular, practical Zen program that focuses on daily life experience.
John has gone on retreat with Thich Nhat Hanh in Hanoi, Vietnam and has met and interviewed many renowned Buddhist teachers, such as Joseph Goldstein, Mingyur Rinpoche, Jack Kornfield, Pa Auk Sayadaw and Joan Halifax. John likes to spend time in small hermitages in the mountains of Korea. Before becoming a Zen practitioner and teacher, John was the producer at the award-winning theater company, The Show Below, in Sacramento, California. John teaches StreetZen in South Korea, California and online for international practitioners.
Seona Gwon is a certified CCT™ teacher and Mindful Self Compassion (MSC) facilitator, teaching in both Korean and English. For 15 years, Seona was an Instructor at Joongang Sangha University, the primary buddhist university in Korea for monks and nuns, also taught in Dongguk University, and at the International School of Buddhist Studies (ISBS). As a producer, she brought the Zen Master, Thich Nhat Hanh to South Korea in 2003, and Zen teacher Norman Fischer in 2017. Seona has a PhD in Buddhist Studies. She has been a practitioner of Korean Zen (Seon) since childhood. Her central path is developing and deepening her own compassion and then manifesting it in life and action in the larger world.

presents
A StreetZen class:
The Zen Lens
🌳🌳🌳 a class in ENGLISH  🌳🌳🌳
Taught by John Beaudry
Activate and expand Awareness
Look at life in a new way
Transform perception.
Meditation becomes Life.
Life becomes meditation.
No need for fear, anger or anxiety
Embrace not knowing what will come
Be embraced by life
in the limitless spaciousness of the flow of now.
▶Dates: 2023. Nov. 16 ~ Dec. 21, Thursdays 7:30 ~ 9:30 pm (6 weeks)
▶ Location : MindSpace(#203-B, Yojin Sherei 110-1 Gugi-dong, Jongno-gu, Seoul)
▶Detailed Schedule
Week 1 (11/16) : The StreetZen Process. Overview and Essence
Week 2 (11/23) : The Transformative Power of The Zen Lens
Week 3 (11/30) : Live Every Day in the Wonder and Clarity of Awareness

Week 4 (12/7) : Experience the Beauty of Interconnectedness

Week 5 (12/14) : Is the Story of your life really true??
Week 6 (12/21) : What is real security in a changing, unpredictable world?
▶Class Format
Lecture

Q&A

Dyad exercise
Discussion and sharing experience
▶Registration: Fill out the google form( forms.gle/GuTui1FXaAqdXTdd8 )
deposit the fee to the bank account below
▶Fee: \200,000(Kookmin Bank 760-21-0380-880 Gwon Seona)
▶If you sign up for both classes at the same time, you'll receive a discount. (\340,000)
▶Inquiry : mindspaceonline@protonmail.com 02-379-2022
▶Directions: MindSpace #203-B 110-1 Gugi-dong, Jongno-gu, Seoul